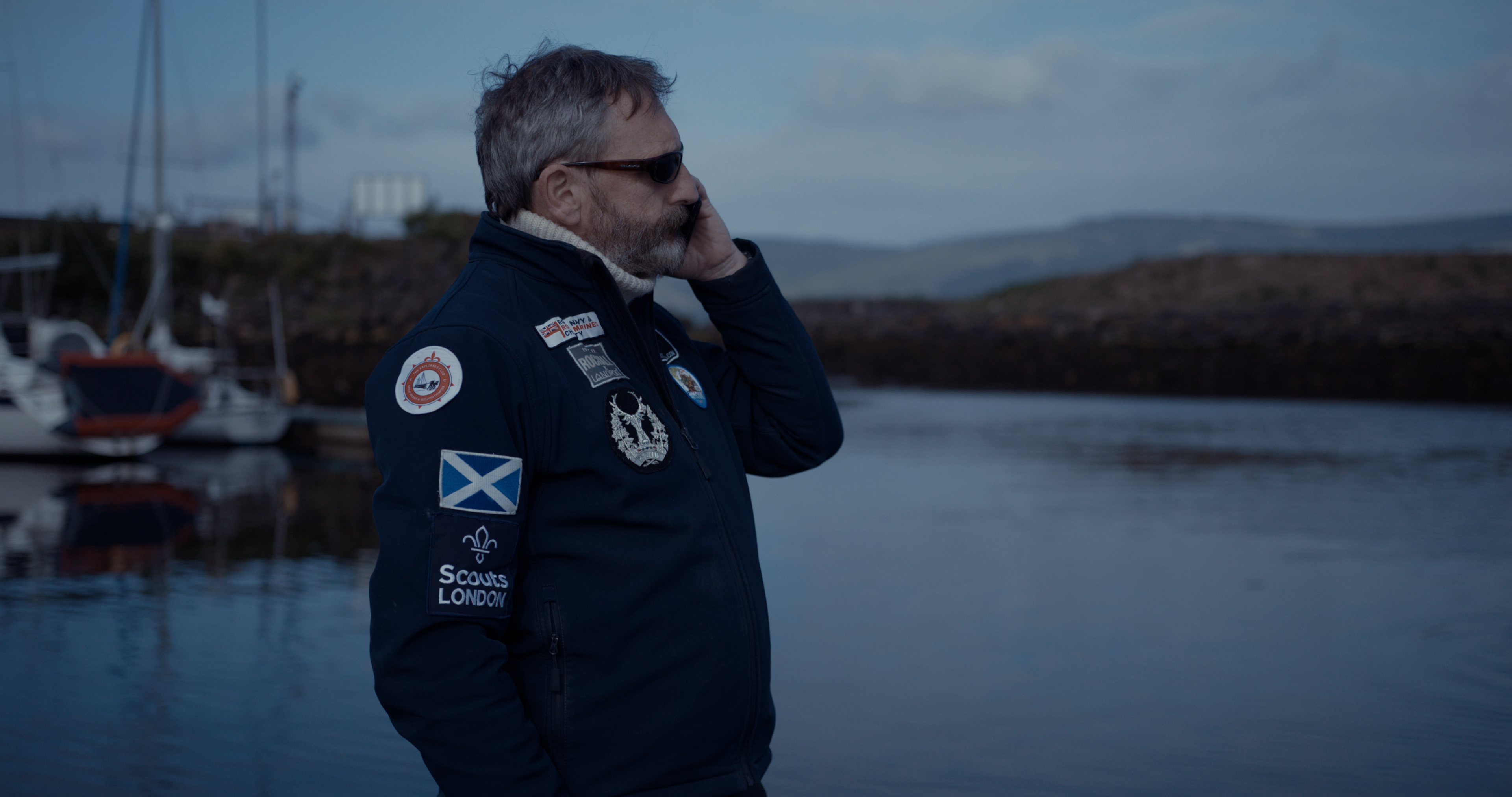 CAM CAMERON
Although Cam was born in Scotland, he was raised on container ships, sailing all over the world with his father, so he says his home is the sea. At the age of 12, he even sailed passed Rockall and has been on a journey back to it ever since.
In June of 2023, he attempted to break the occupational record on Rockall, at 50 days, in an attempt to raise £50,000 for various military charities.
For the months leading up to their expedition, we will follow his progress in arranging and preparing himself for the trip of a lifetime. We traveled out with Cam over the three-day sail to Rockall where he was left for the remaining 50 days to film himself, and more importantly, survive. 
For more information on their project, please visit their website: https://www.RockallExped.com
TOM MCCLEAN
At Tom's Highland Outdoor Centre, deep in the heart of Scotland, sits a whale. A 65ft boat, weighing 60 tonnes, which he intends to sail across the Atlantic Ocean, from London to New York. Tom is currently 82 years old and has the full intention and ability to make this dream come true.
This is the perfect analogy of Tom McClean. 
A few years after leaving the SAS in 1969 to become the first man to row across the Atlantic Ocean solo, decided he wanted to be the first man to live on Rockall, following the UK claiming sovereignty of the rock in 1955. With a few sponsors and backing from his peers in the Special Forces, Tom attempted the challenge in 1985 and against all odds, succeeded, becoming the first man to live on Rockall, for a duration of 40 days and 40 nights.
NICK HANCOCK
Nick's story begins after completing the world-famous Marathon De Sables in 2010. Having completed two of the seven Summits (Kilimanjaro and Elbrus), he was always looking for the next expedition. This is when he came across Rockall and the story of Tom's renowned and treacherous adventure, he decided to break this record.
Due to the rock being 300 miles away from the coastline, the weather can be very unpredictable. On his first attempt to land, the conditions were too dangerous to leave the vessel so the landing was scrapped and he had to cancel the expedition.
With the blessing and financial support of his sponsors, Nick managed to charter the boat once more for the 16-hour trip back to Rockall. This time, he managed to land and in 2014, he set the world record for residence on Rockall, at a time of 45 days.
​​​​​​​